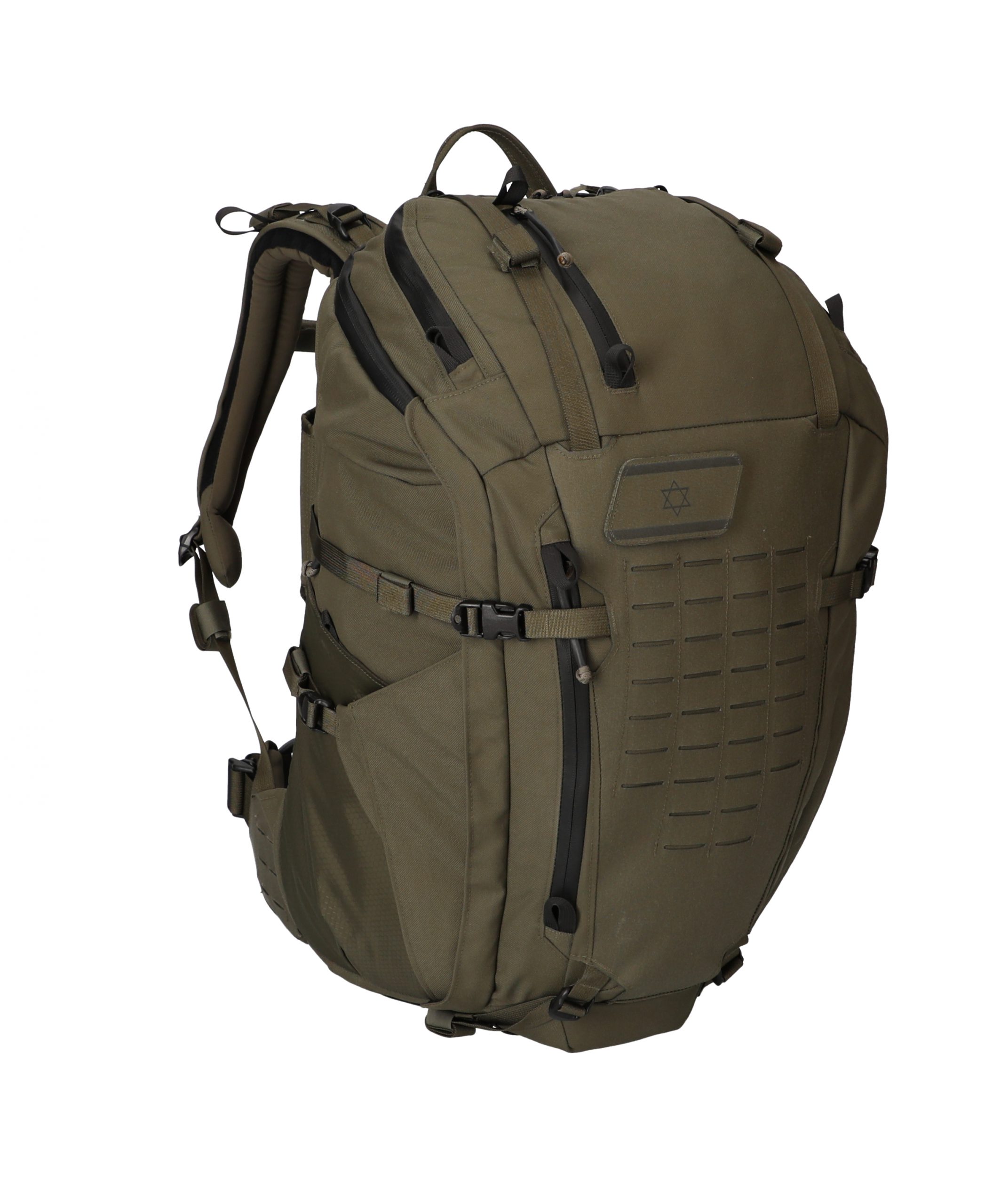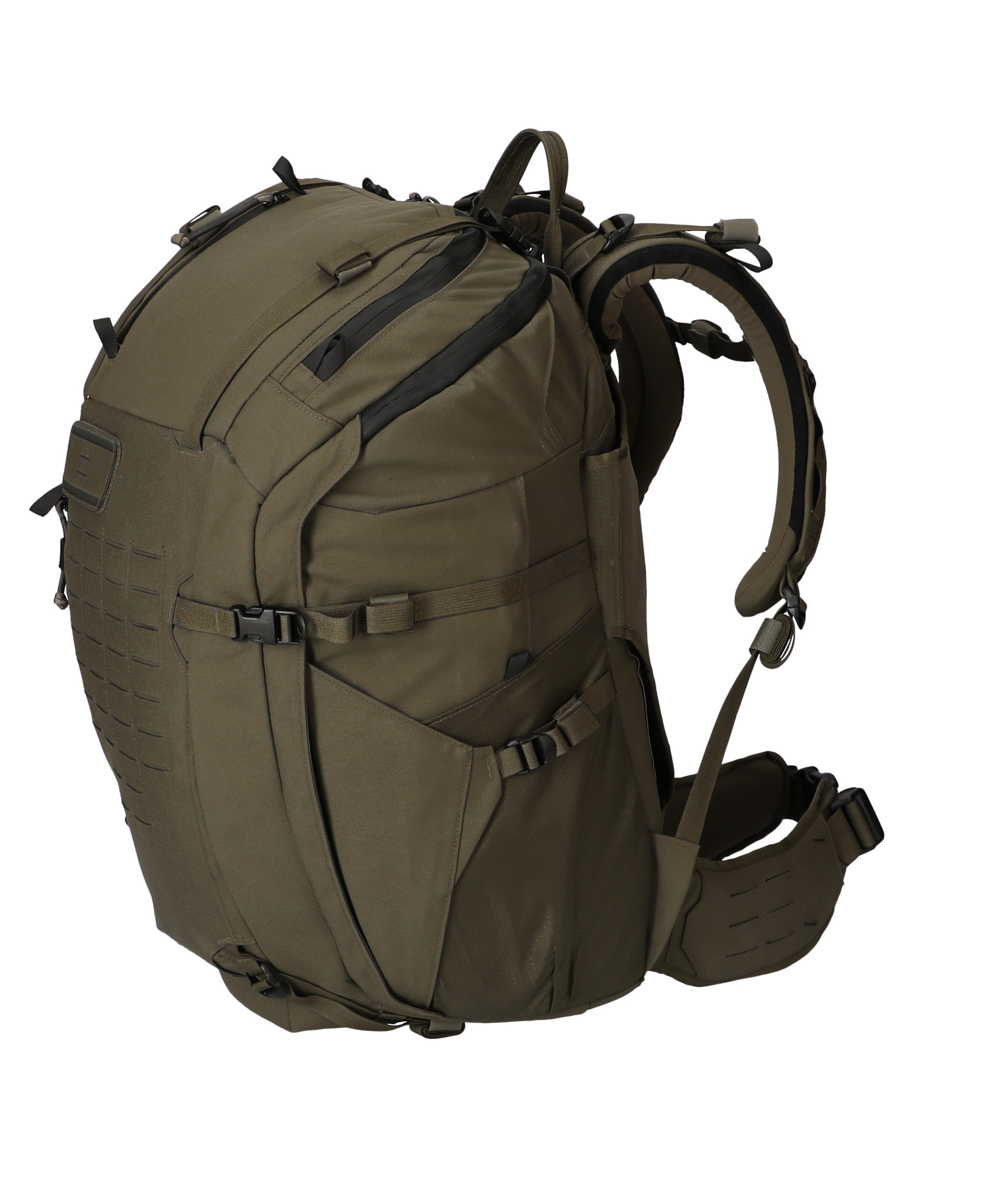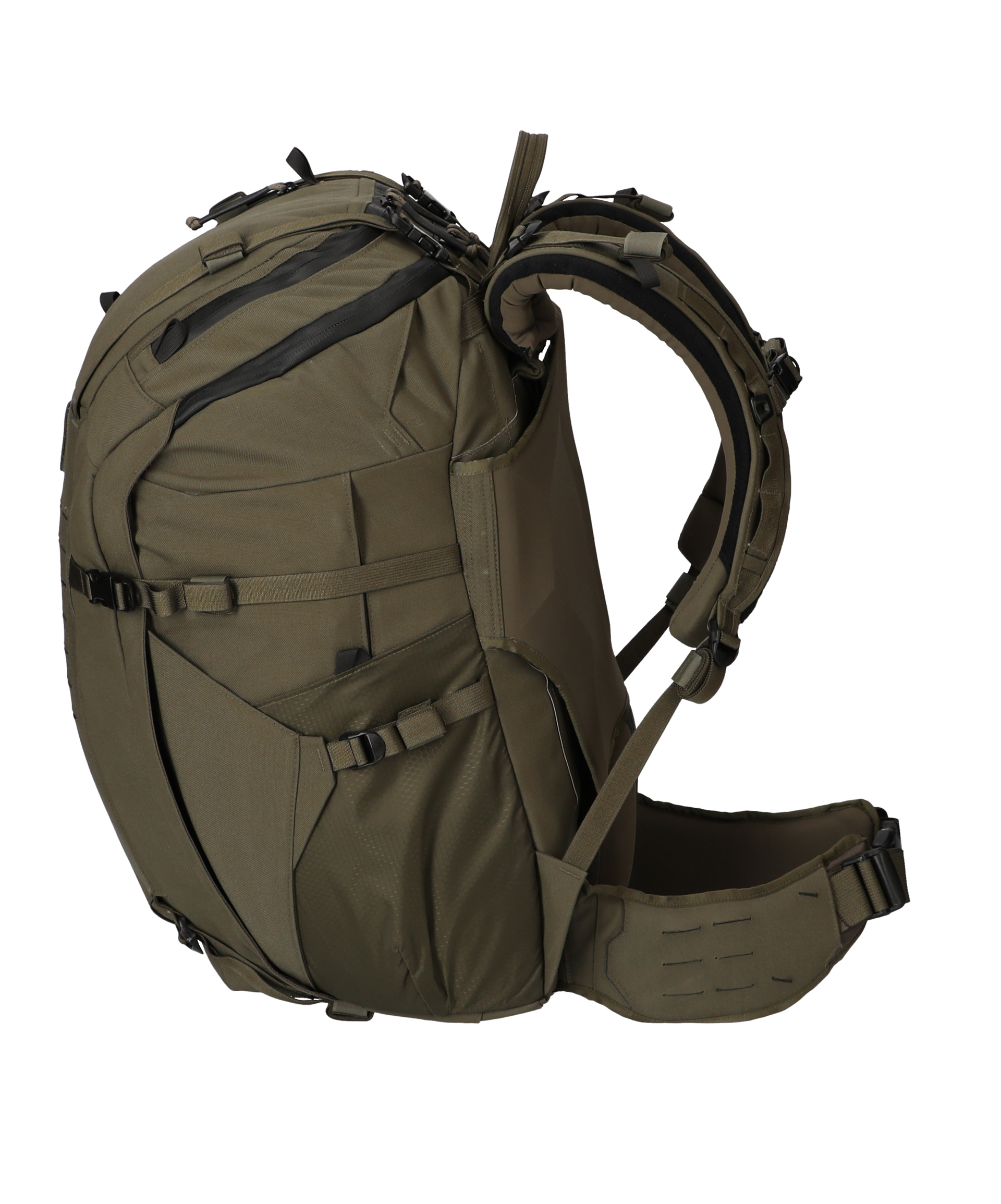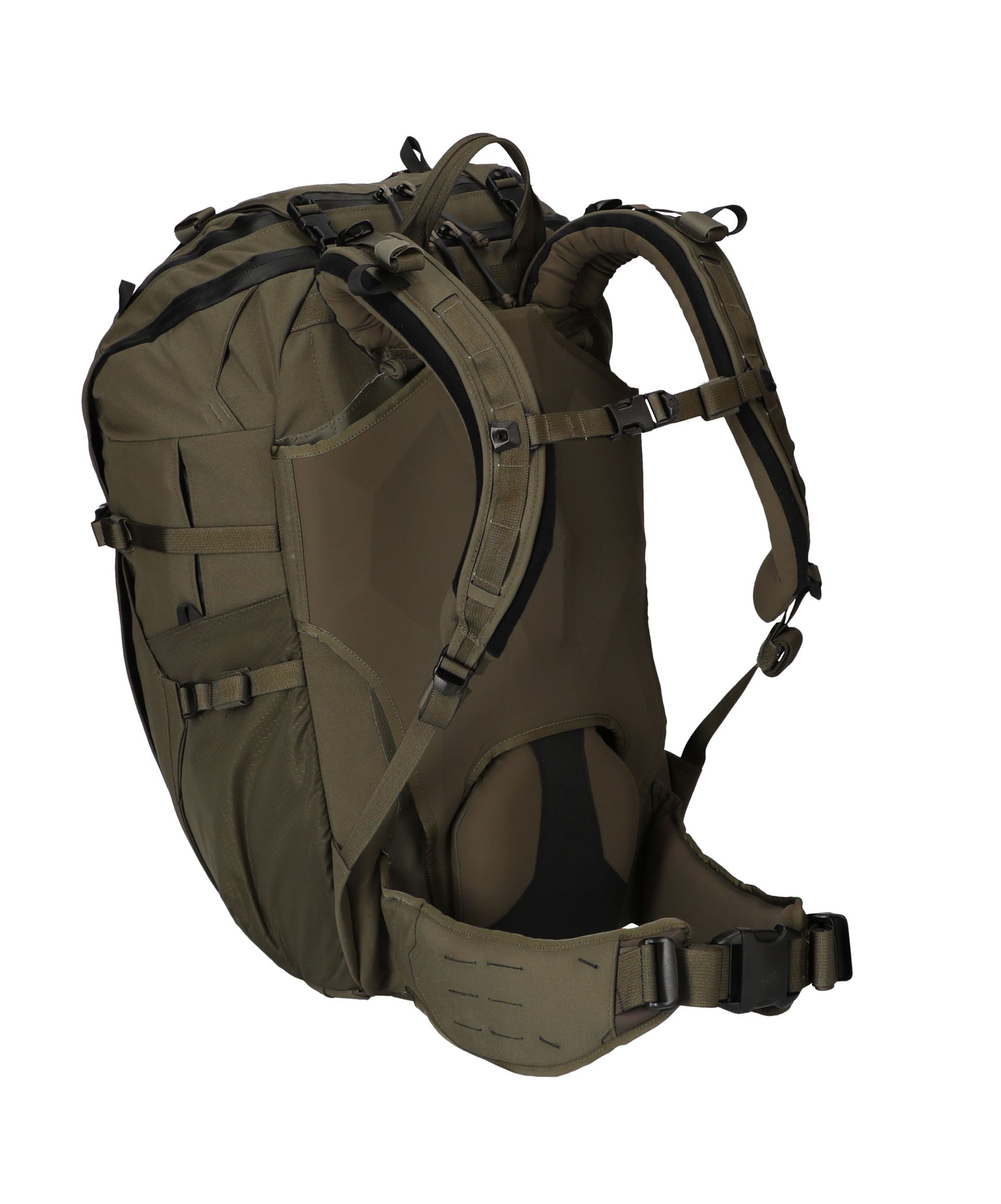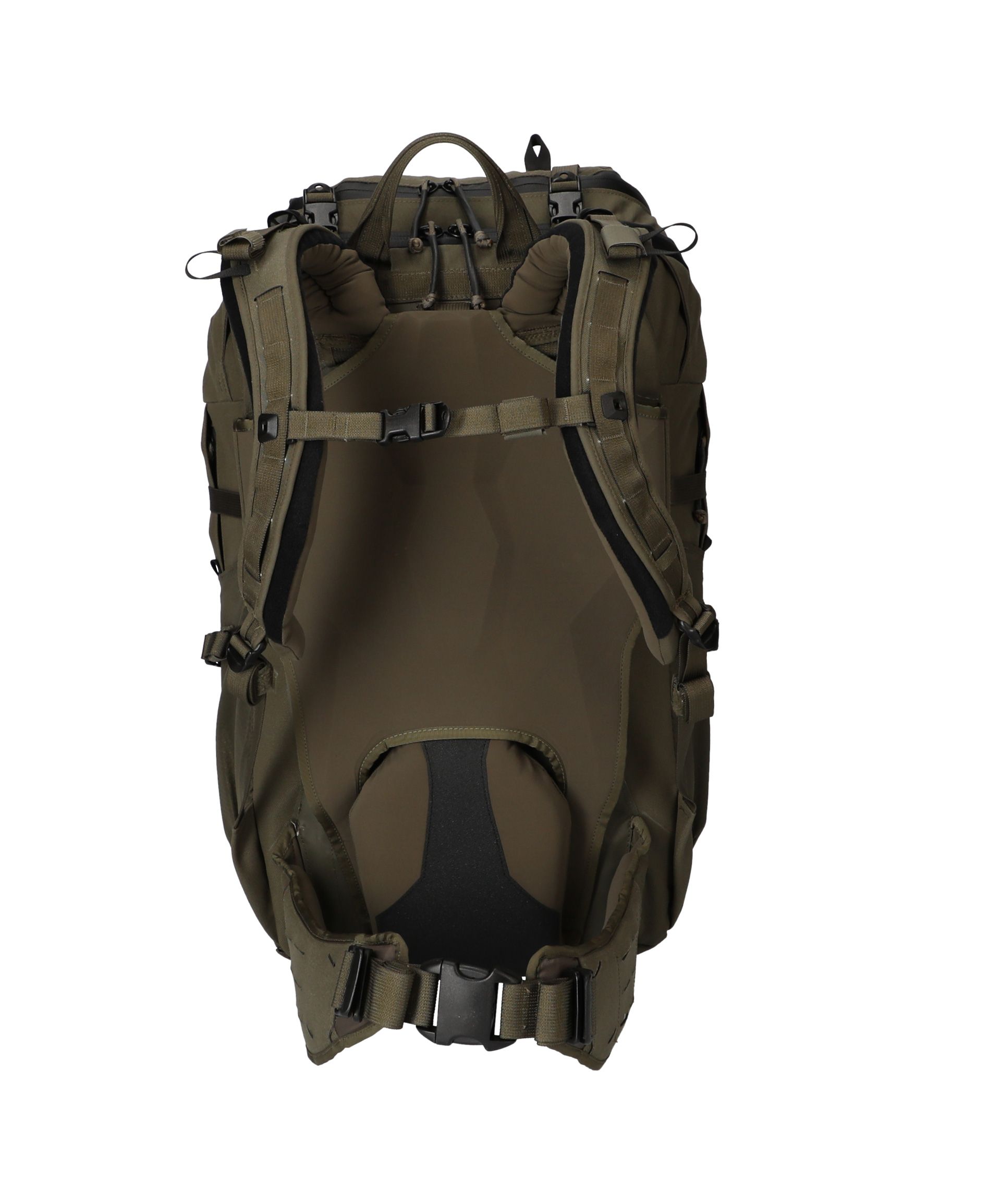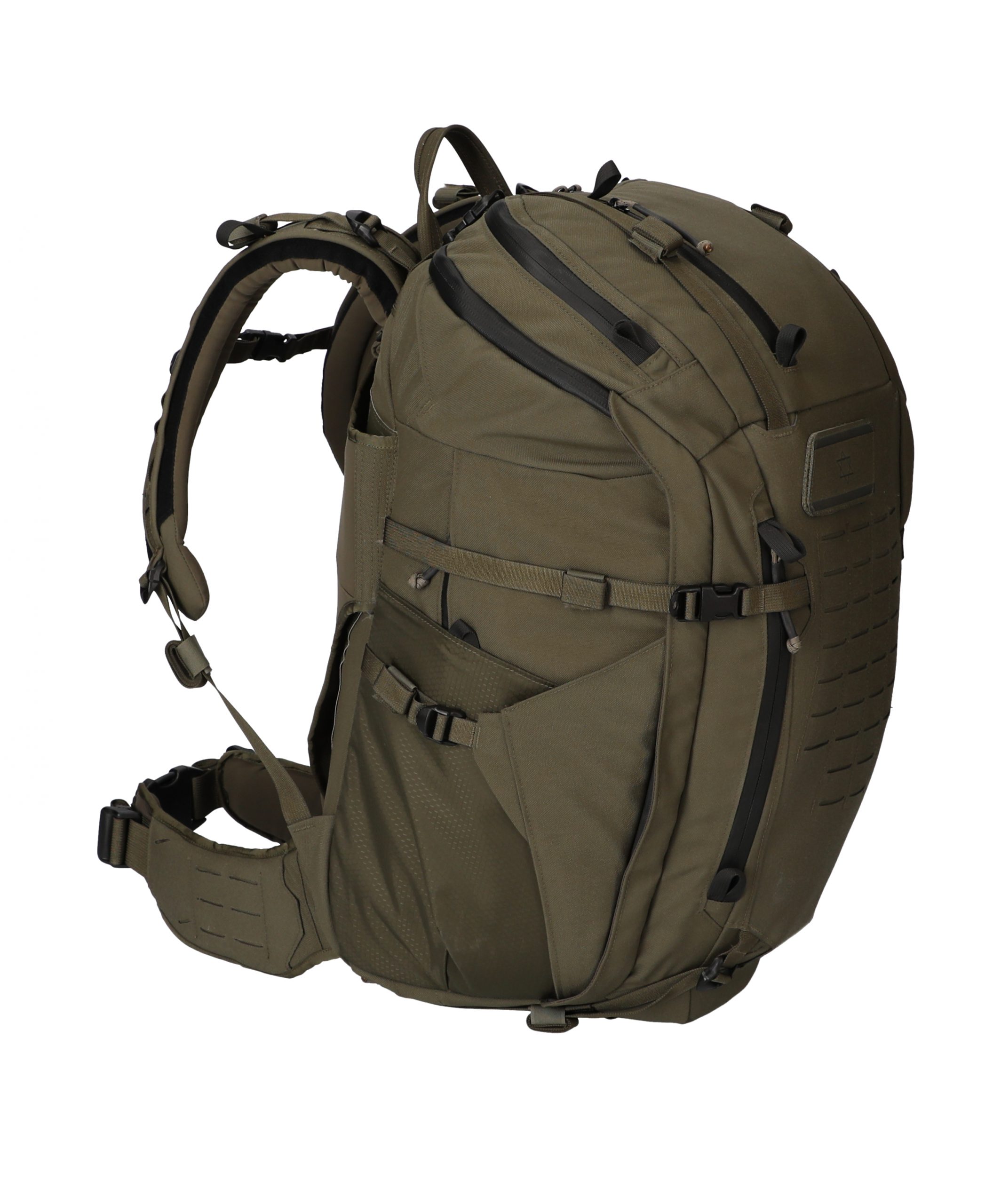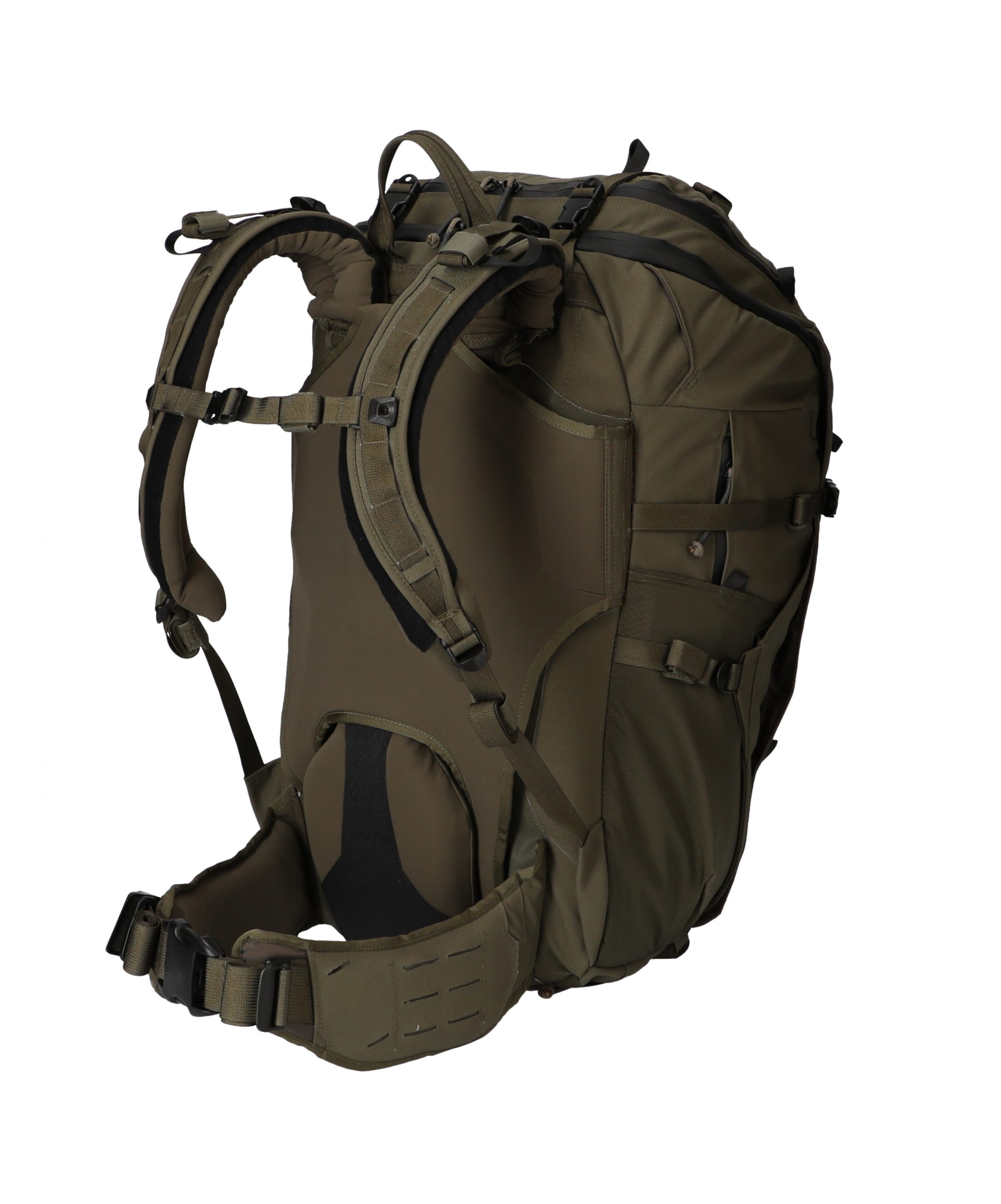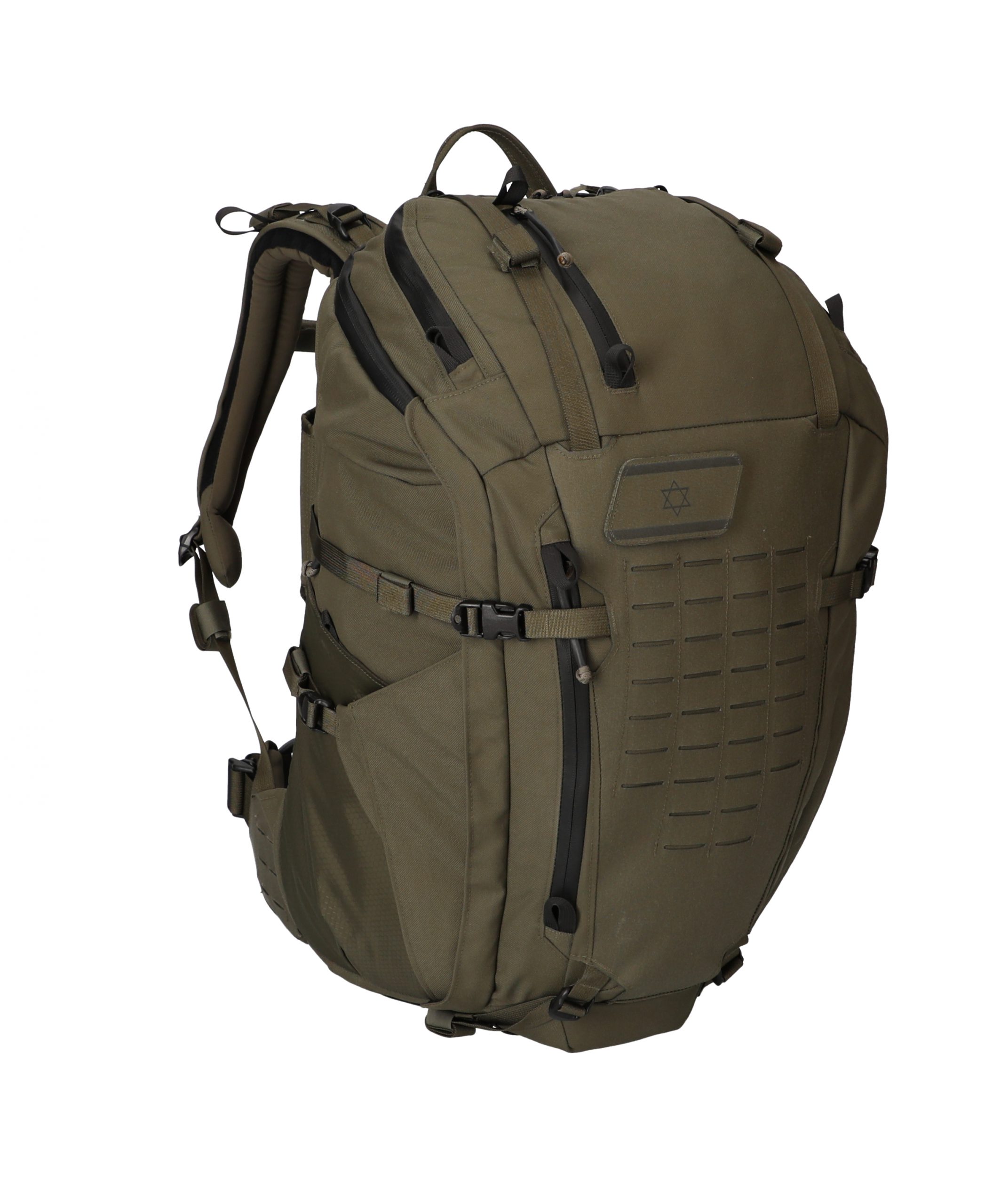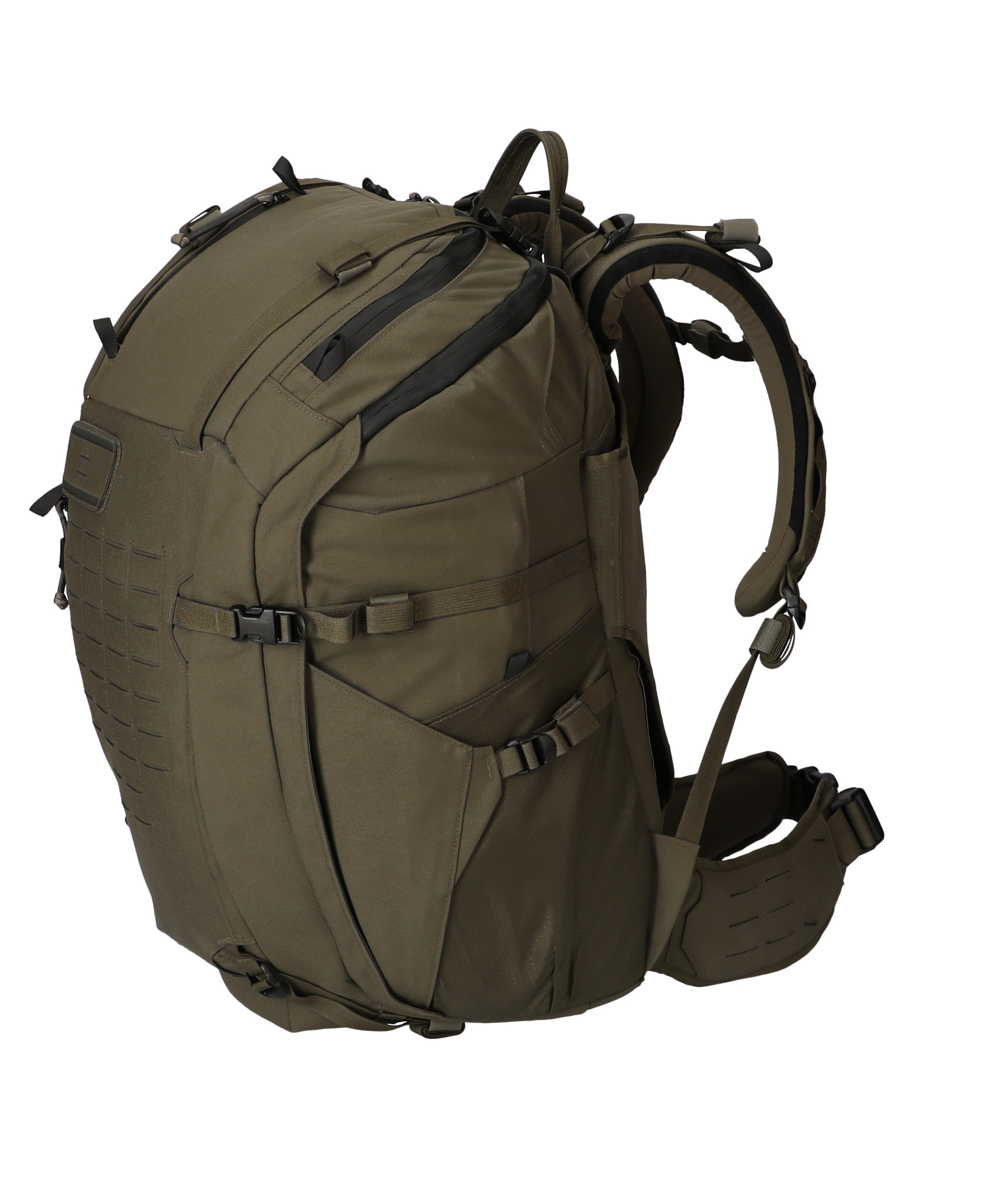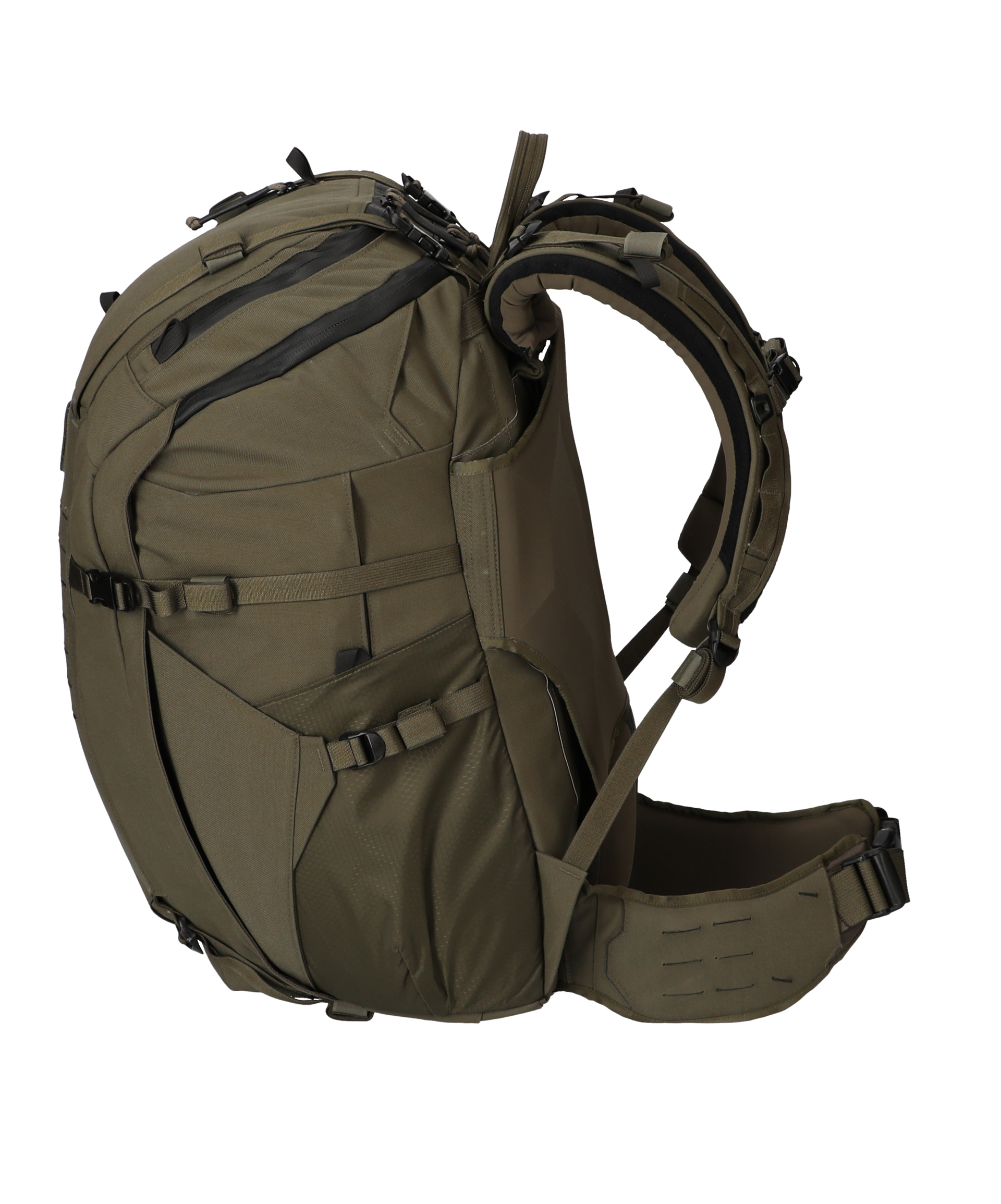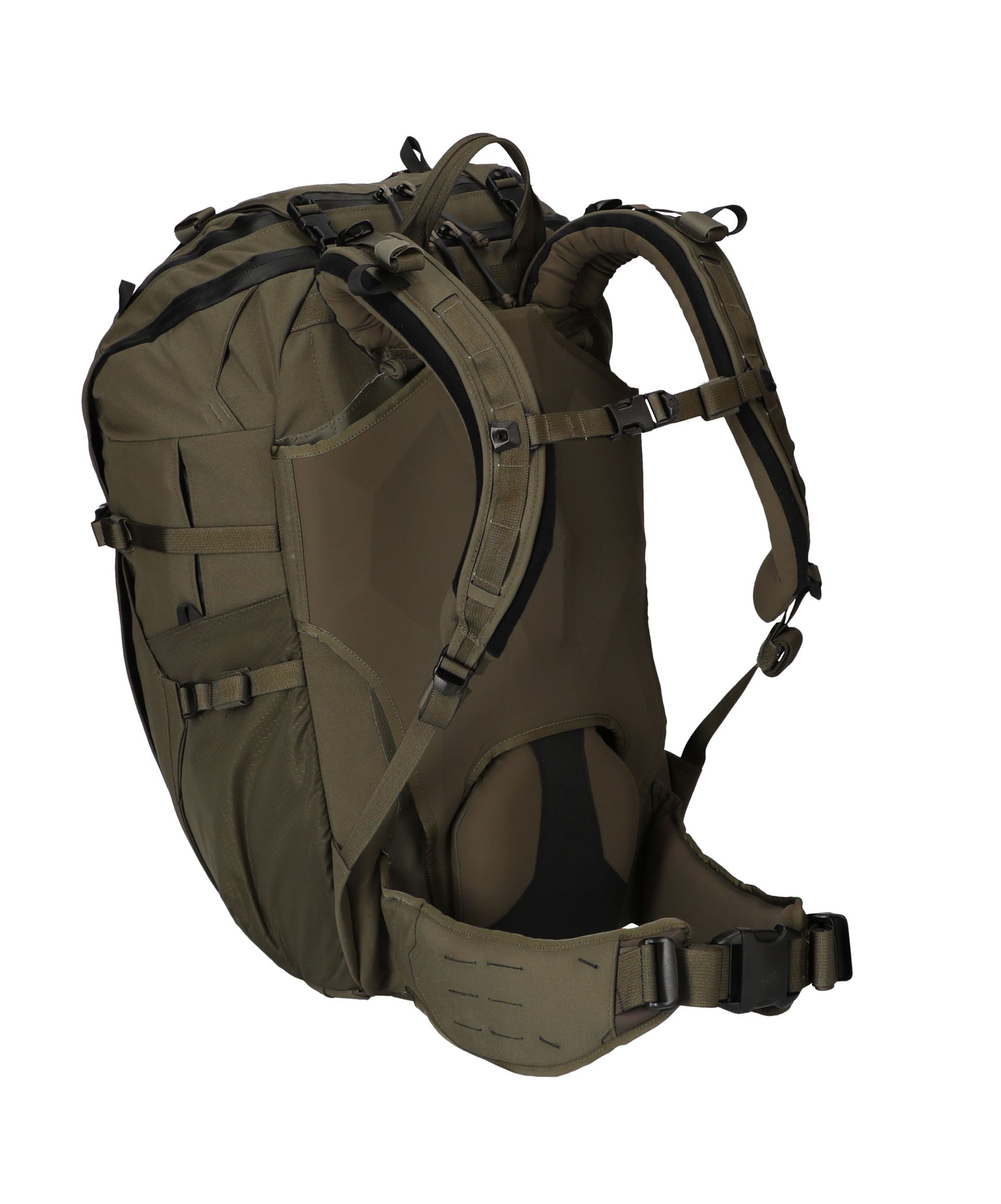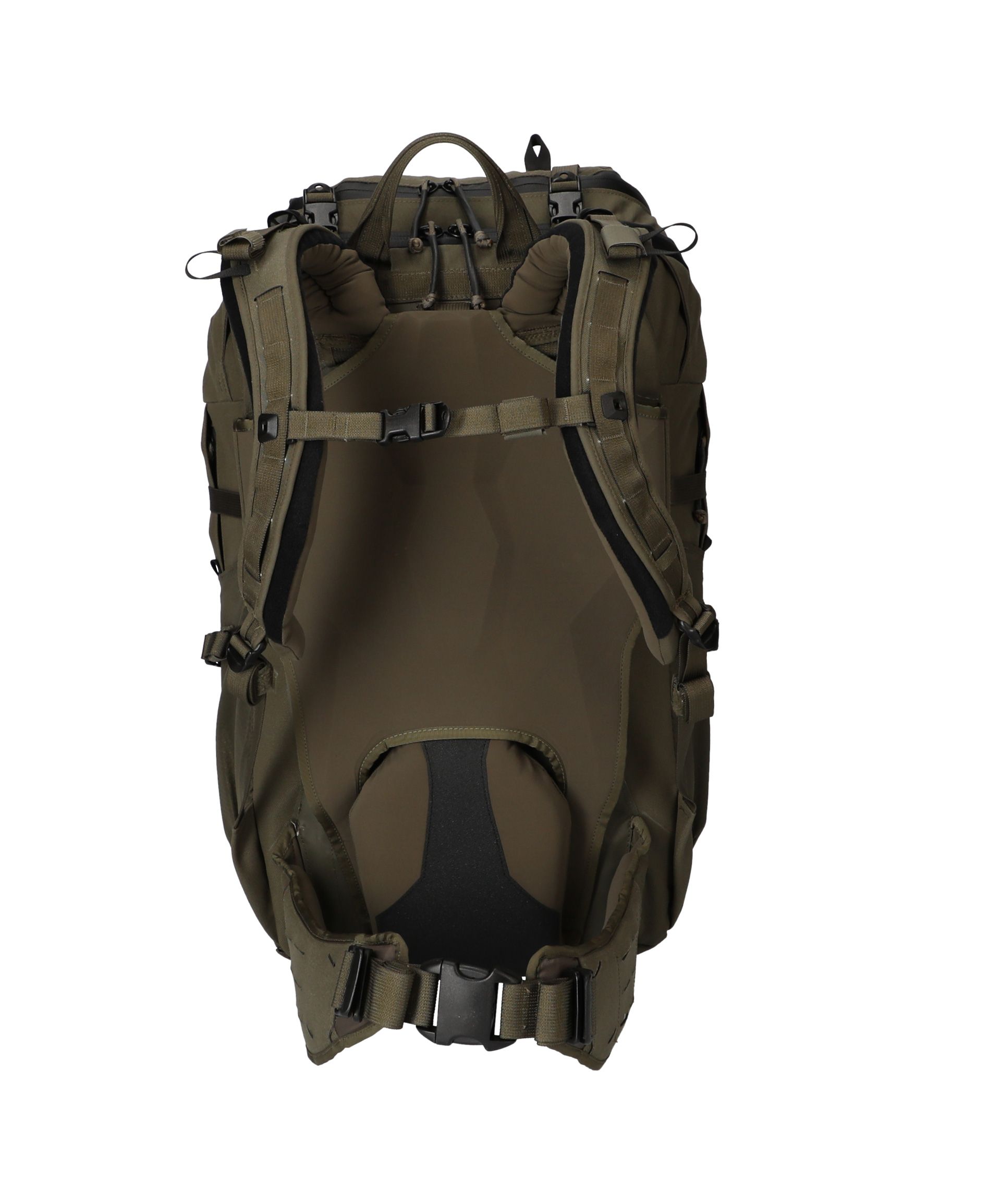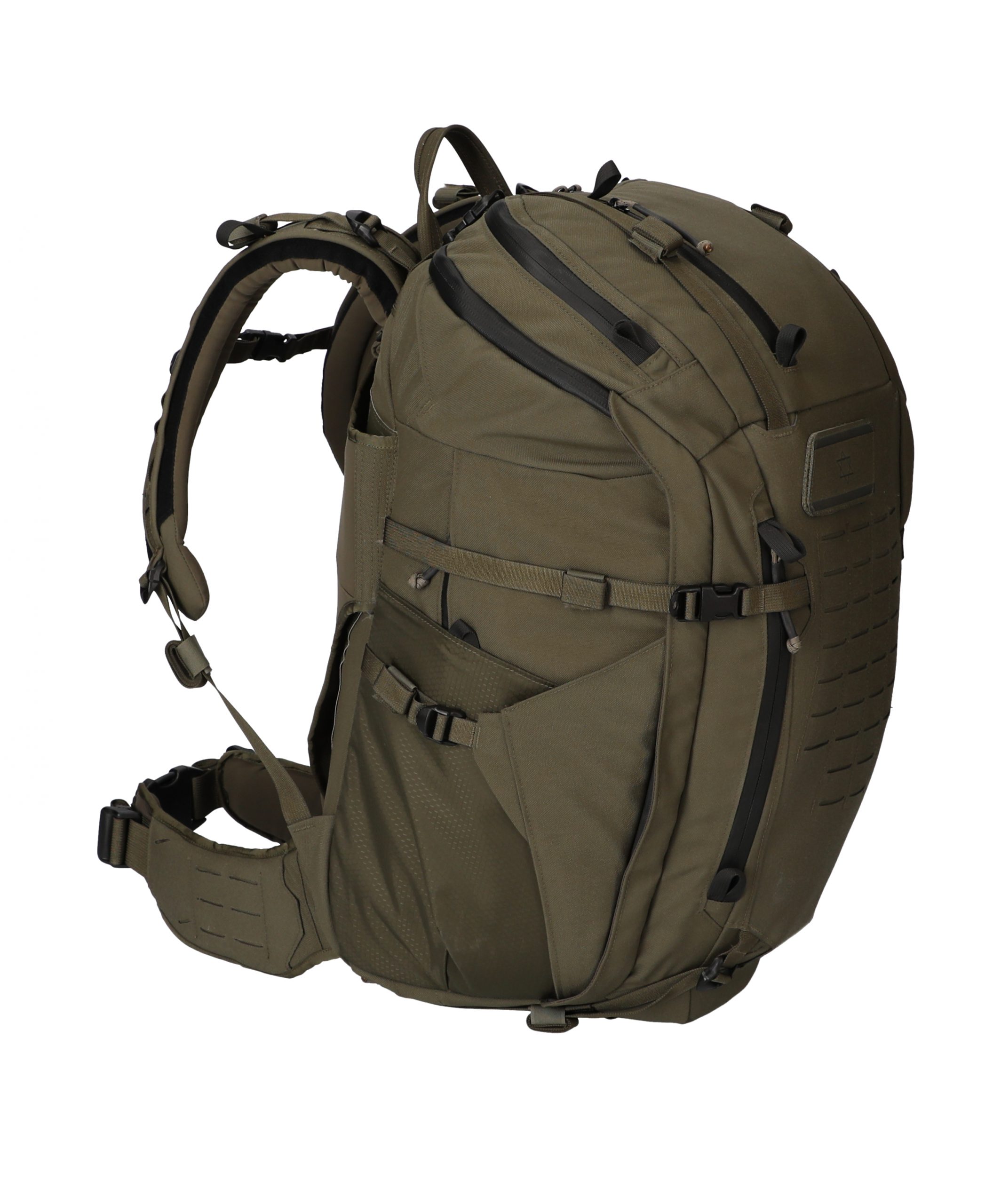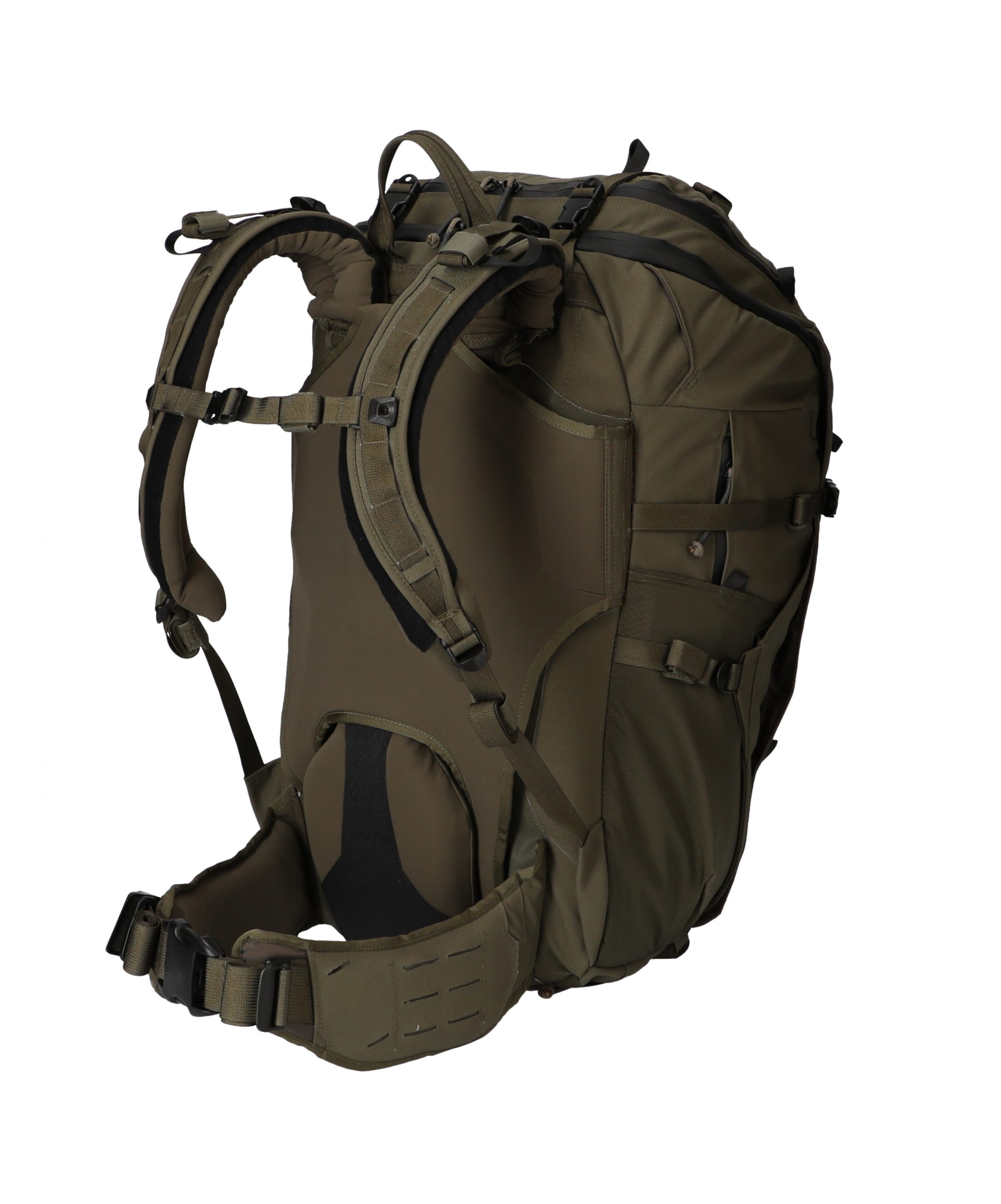 ORYX 48L
Oryx 48L was designed to carry equipment for a 48-hour deployment. 
The Oryx 48L is an innovative military bag, designed to withstand heavy-duty usage, it is durable, sturdy, and able to endure all kinds of weather conditions.
The ORYX 48L backpack is the medium-sized bag of the Oryx series that can be integrated with the Oryx 20L, for increased volume
– The Oryx series unique form-fitting, Thermoformed back panel with 3 point adjustment settings provide for enhanced performance.
– Ergonomically designed for balanced weight distribution.
– Durable shoulder straps with soft padding for maximum comfort. Ergonomically designed to prevent pressure on your shoulders when carrying heavyweight.
– Padded, form-fitted waist belt for optimal support. Provides a snug fit and a balanced weight distribution.
– Heavy-duty, durable materials and fabrics, abrasion-resistant to withstand surface wear, UV resistant, WR.
– Modular MOLLE system for expansion options.
– Ability to carry a large volume of equipment. For smaller loads, the backpack has been designed with a compression system for space-saving.
– Multiple inner and outer compartments, pouches, and pockets allowing for a balanced distribution of the equipment, providing agility and comfort to the user.
– Extra pocket for the HAGOR AQUAPOD® hydration bladder.
Color Ranger Green/ Black
Weight 3.6 kg
Size 28x33x63cm
Volume 48L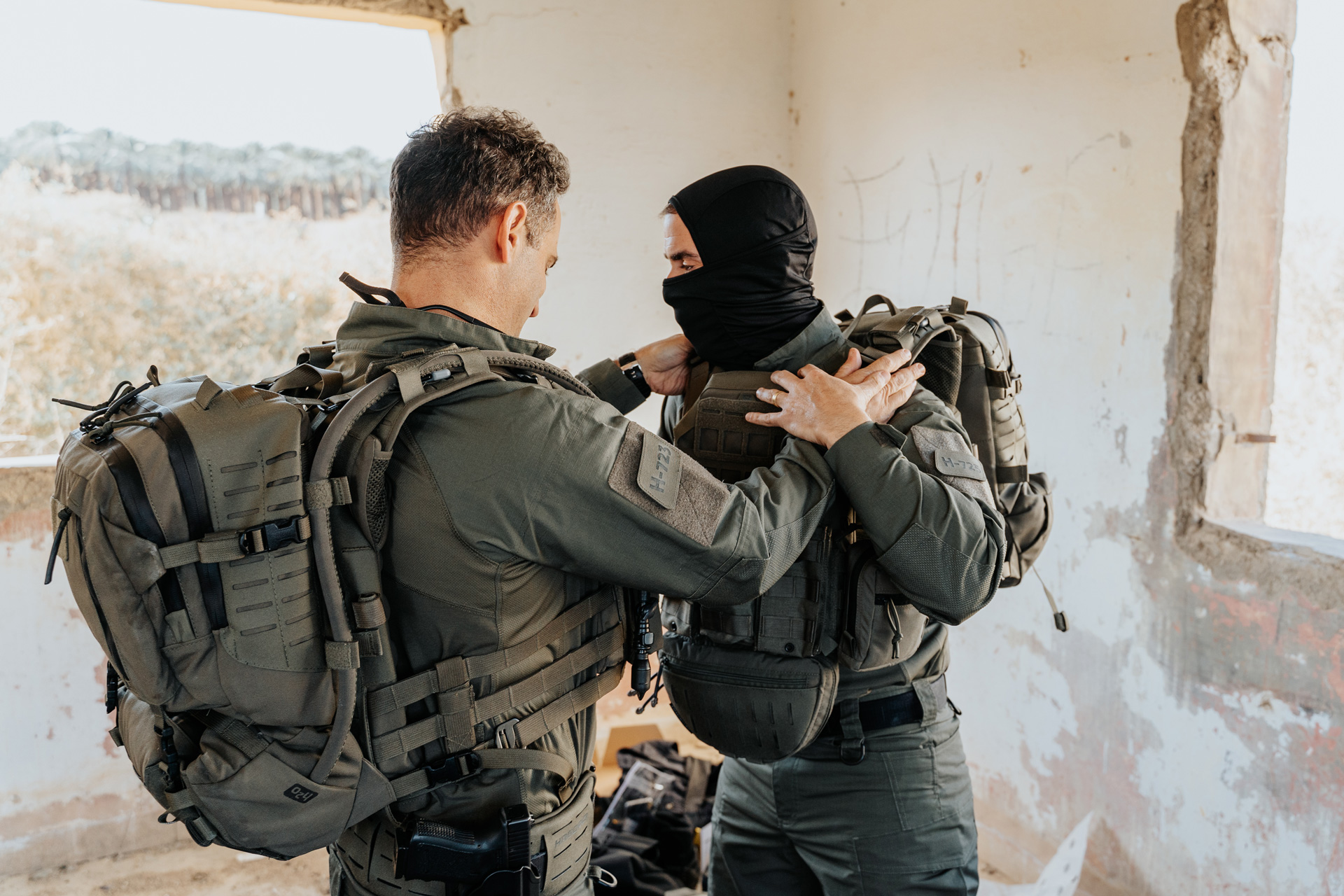 Oryx – The Ultimate Adaptable Warfighter System
Designed with the future soldier in mind, Oryx is built to deliver the highest level of performance and comfort. It's fully adaptable to every mission and can be used with or without body armor. Its scalable, modular configuration enables each soldier to choose the right Oryx pack size for every mission-specific load.
The ORYX 48L is the medium-sized bag in the series, and mainly serves as a professional bag in the various operations in tactical combat,
For example: medical equipment, sniper equipment and all the accessories, and like the L70 bag, this bag can also carry high weights and military equipment.