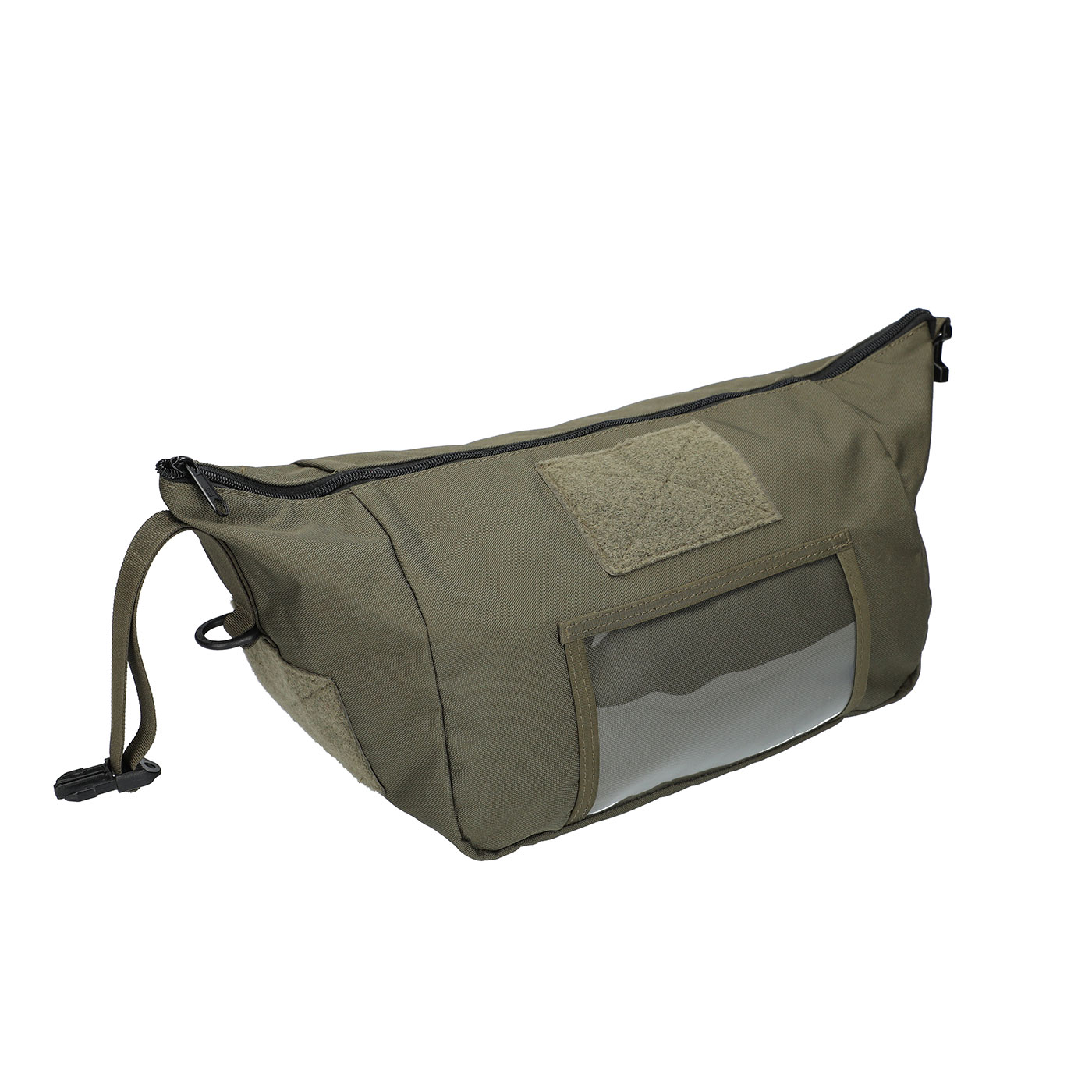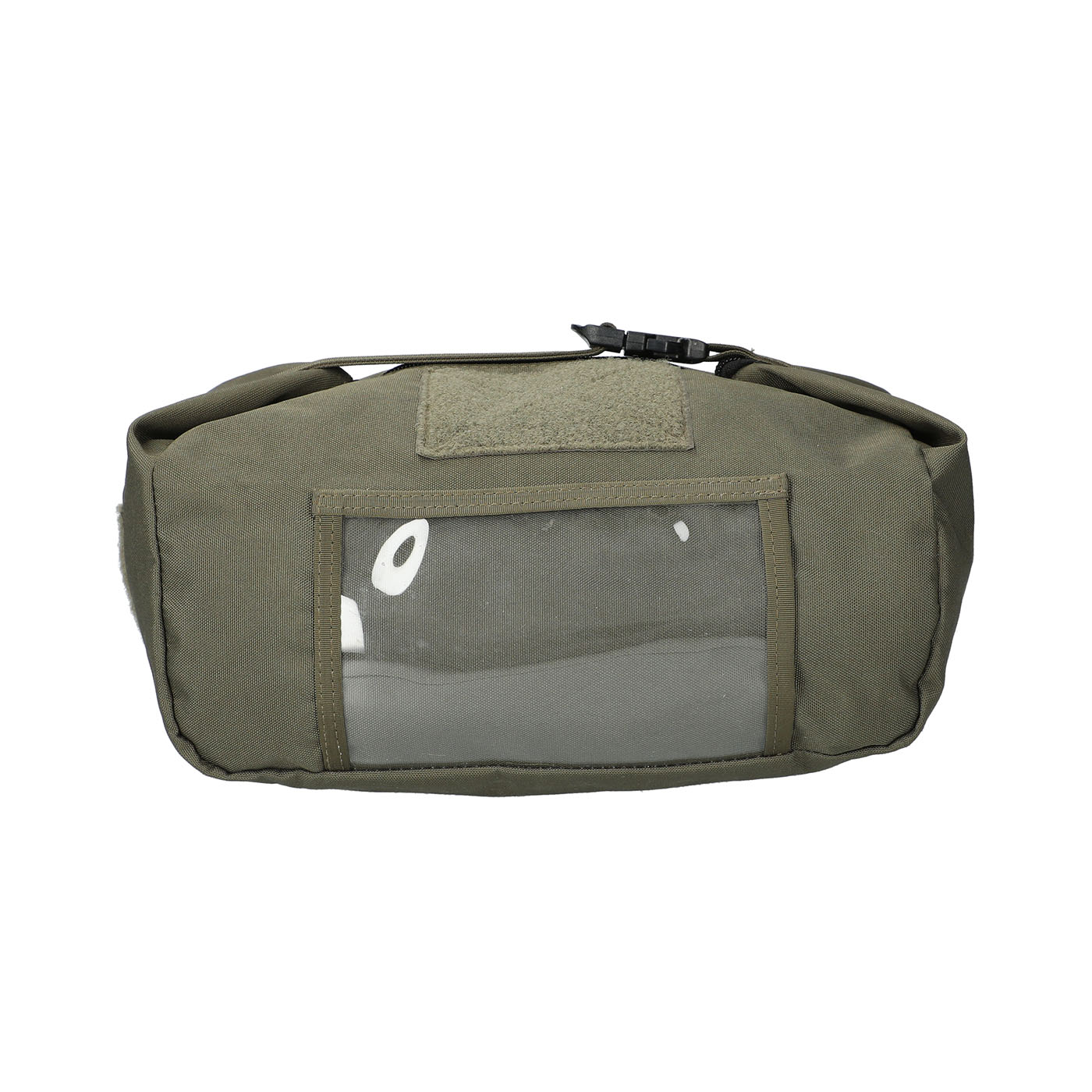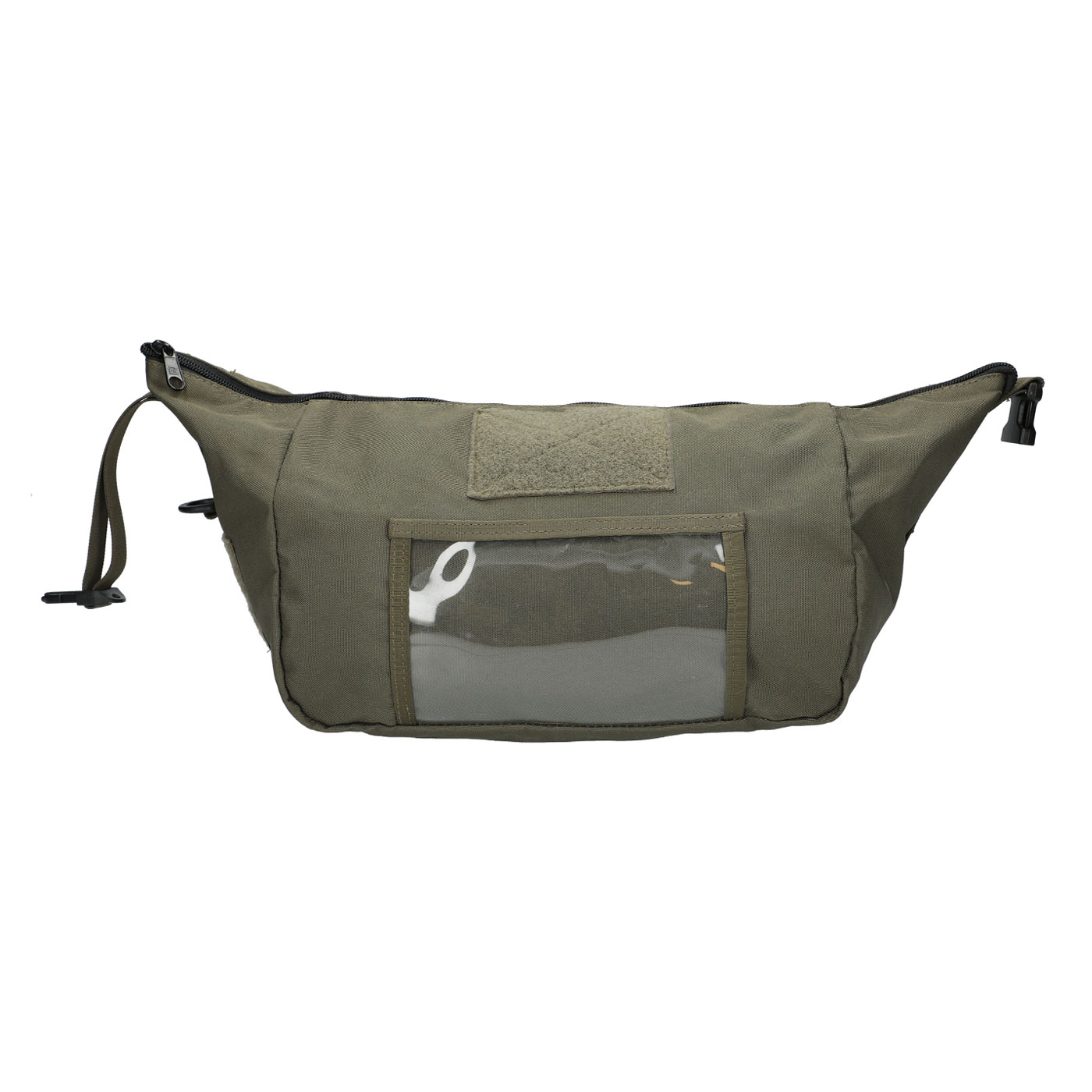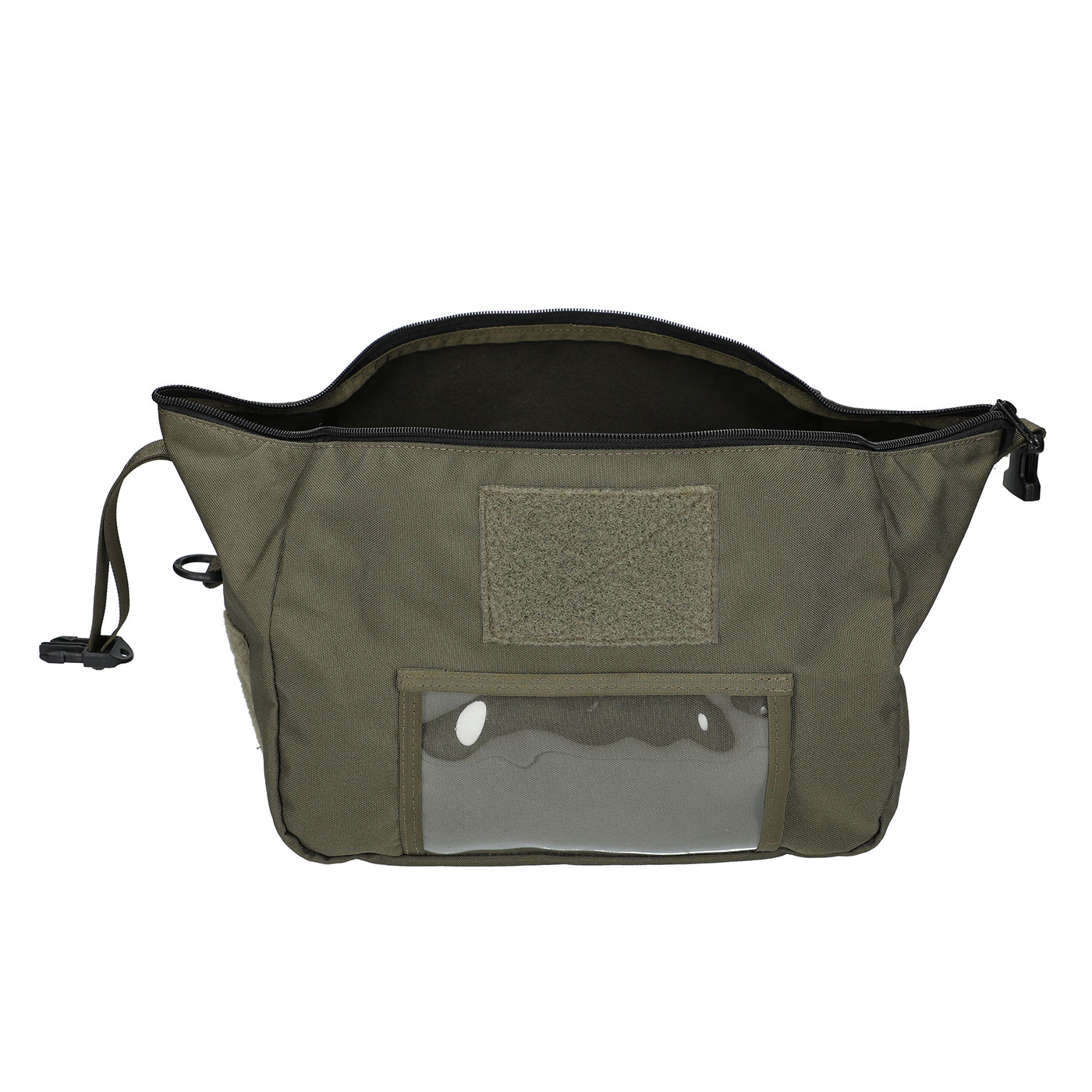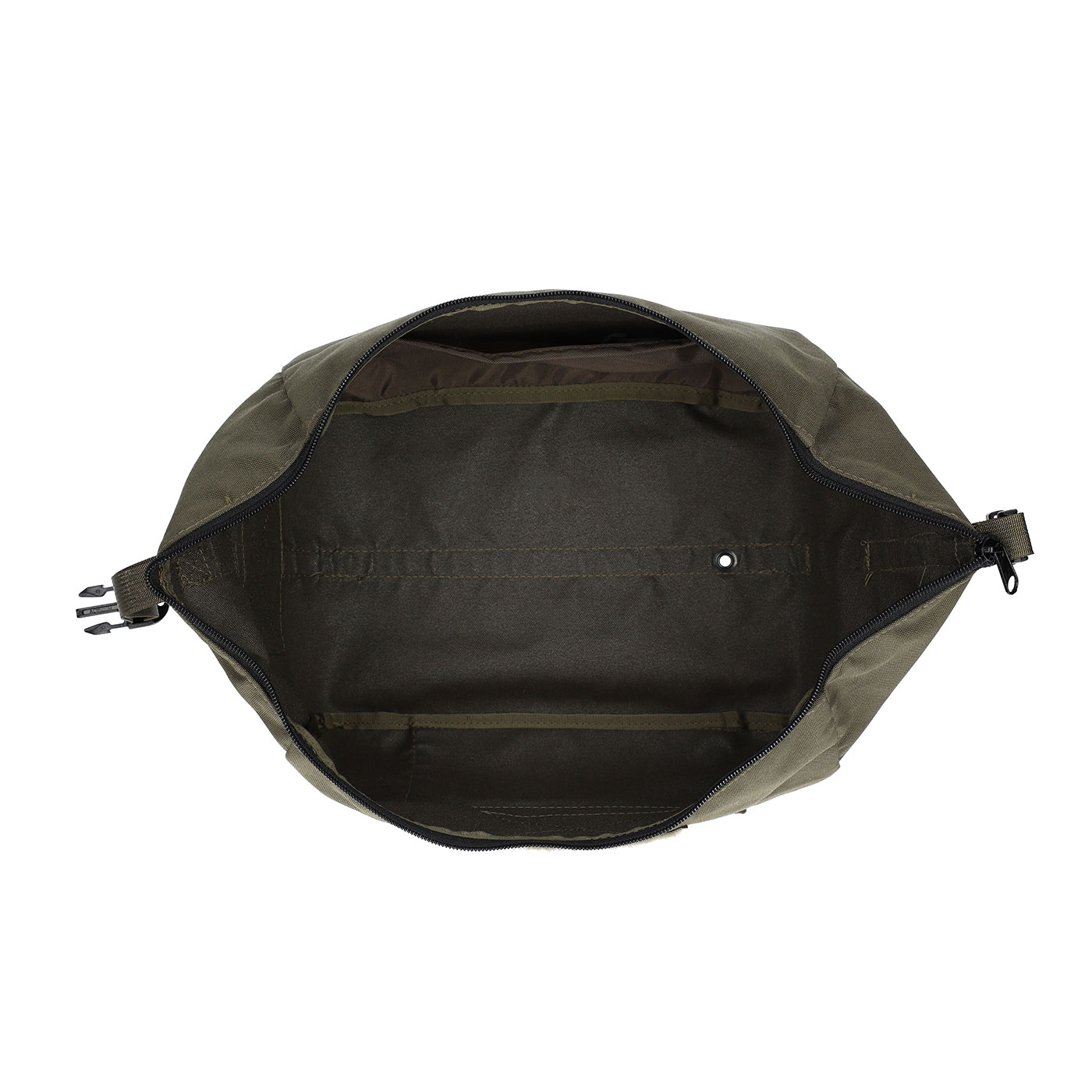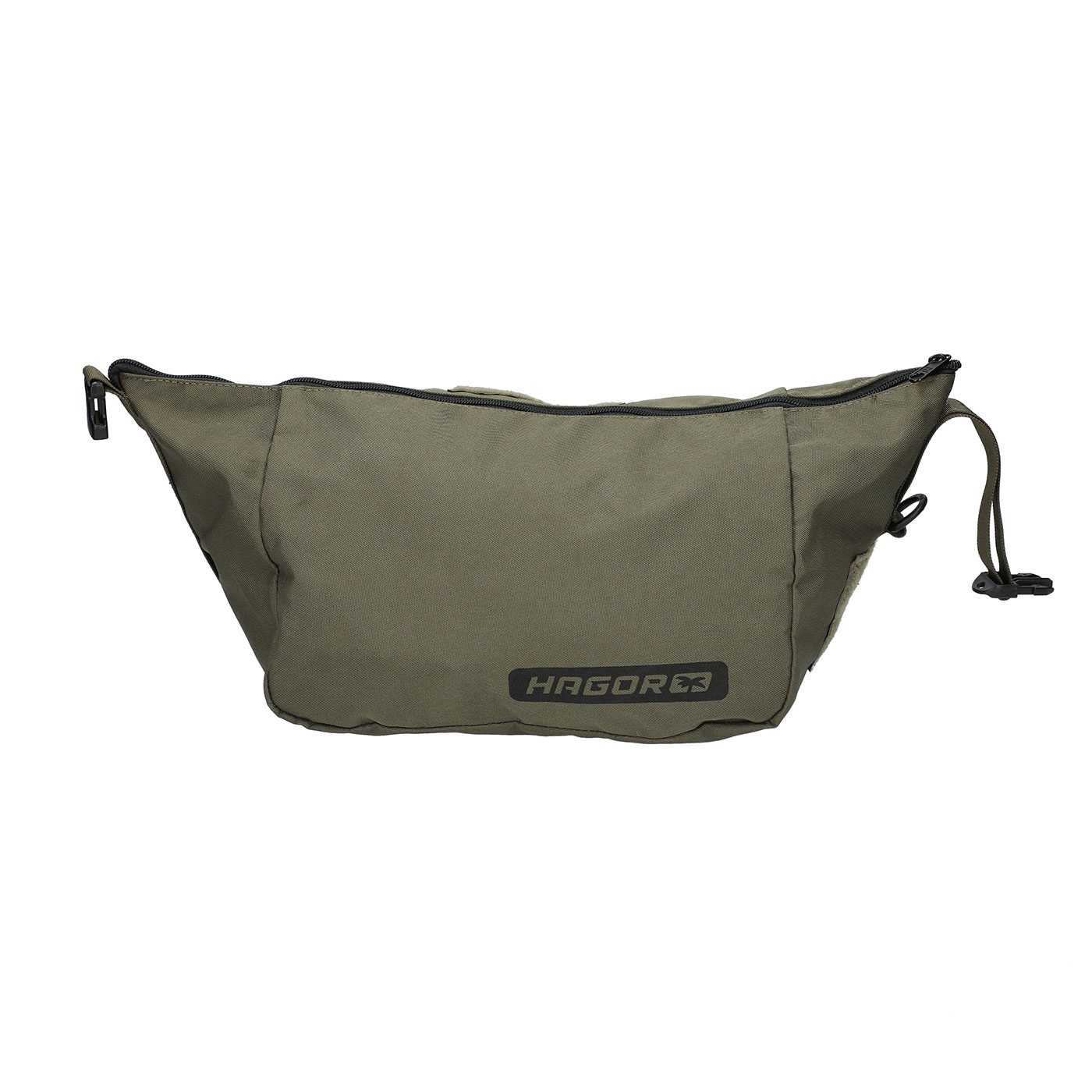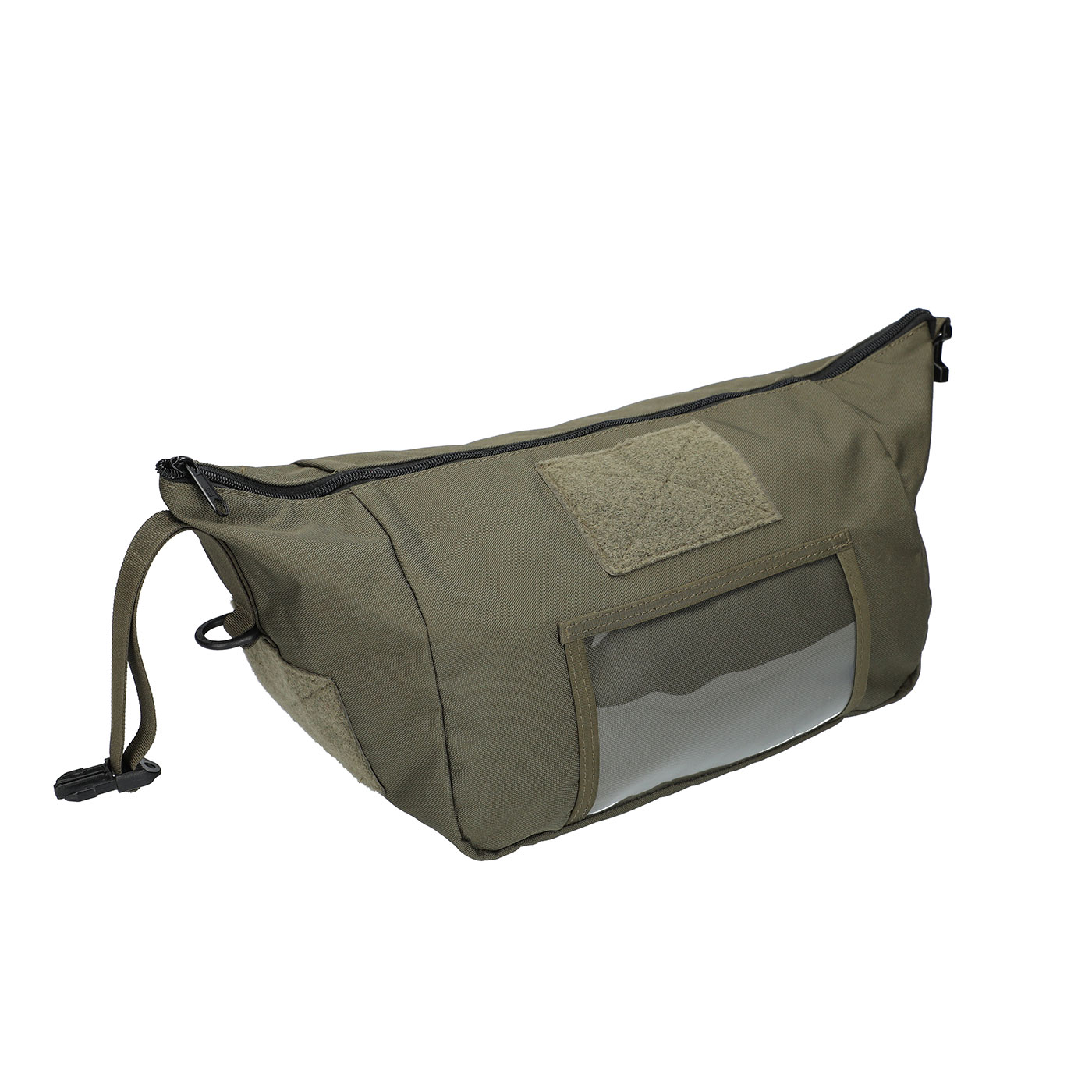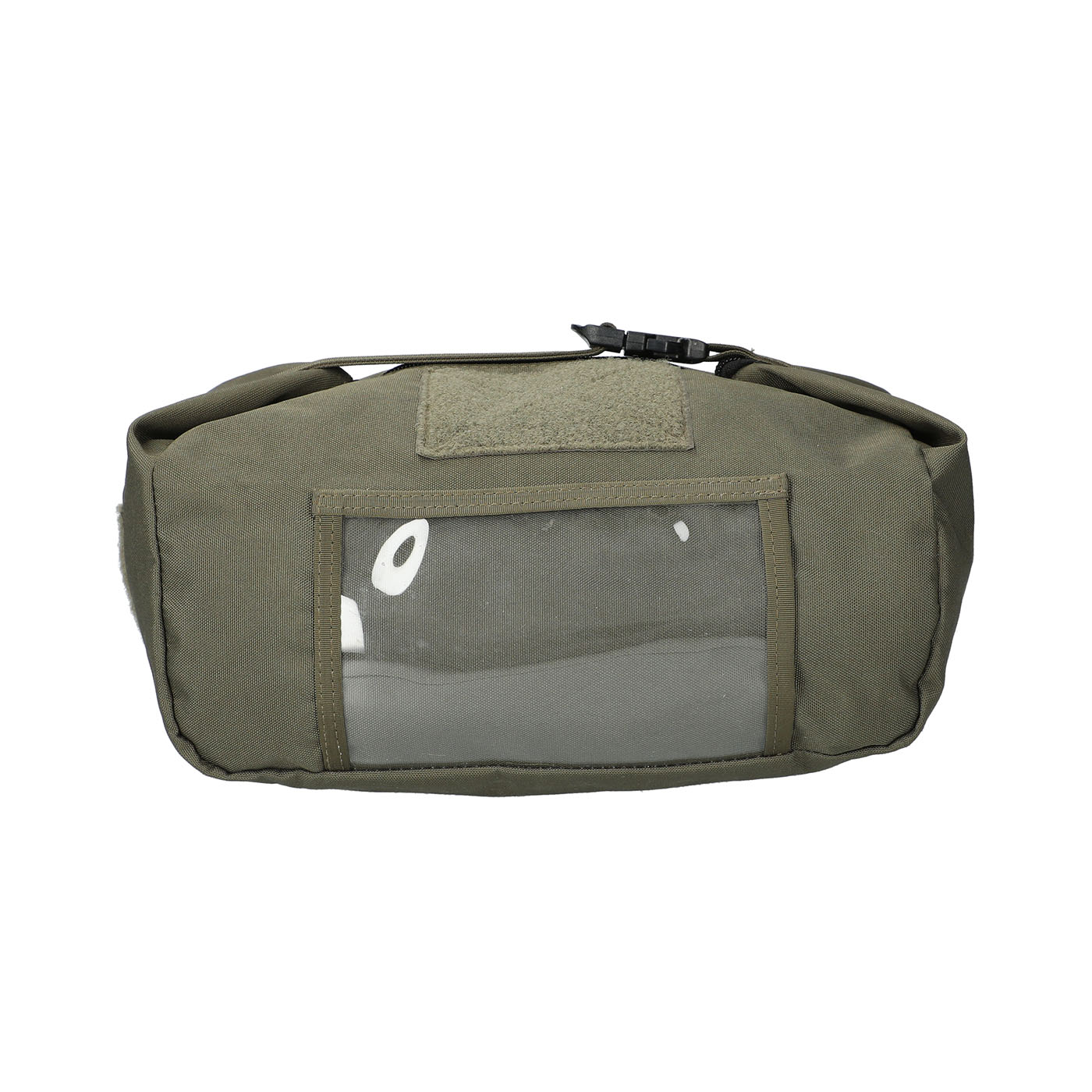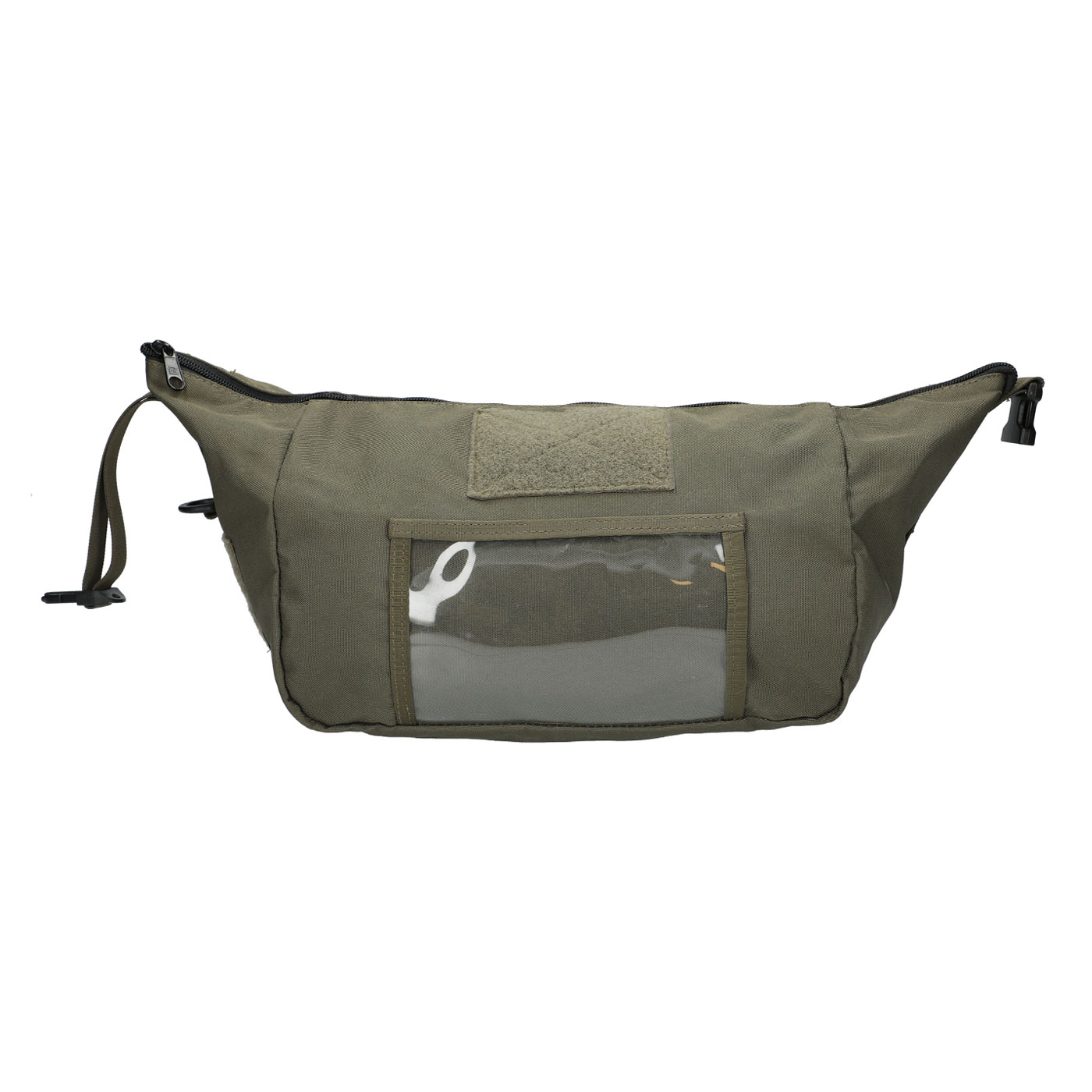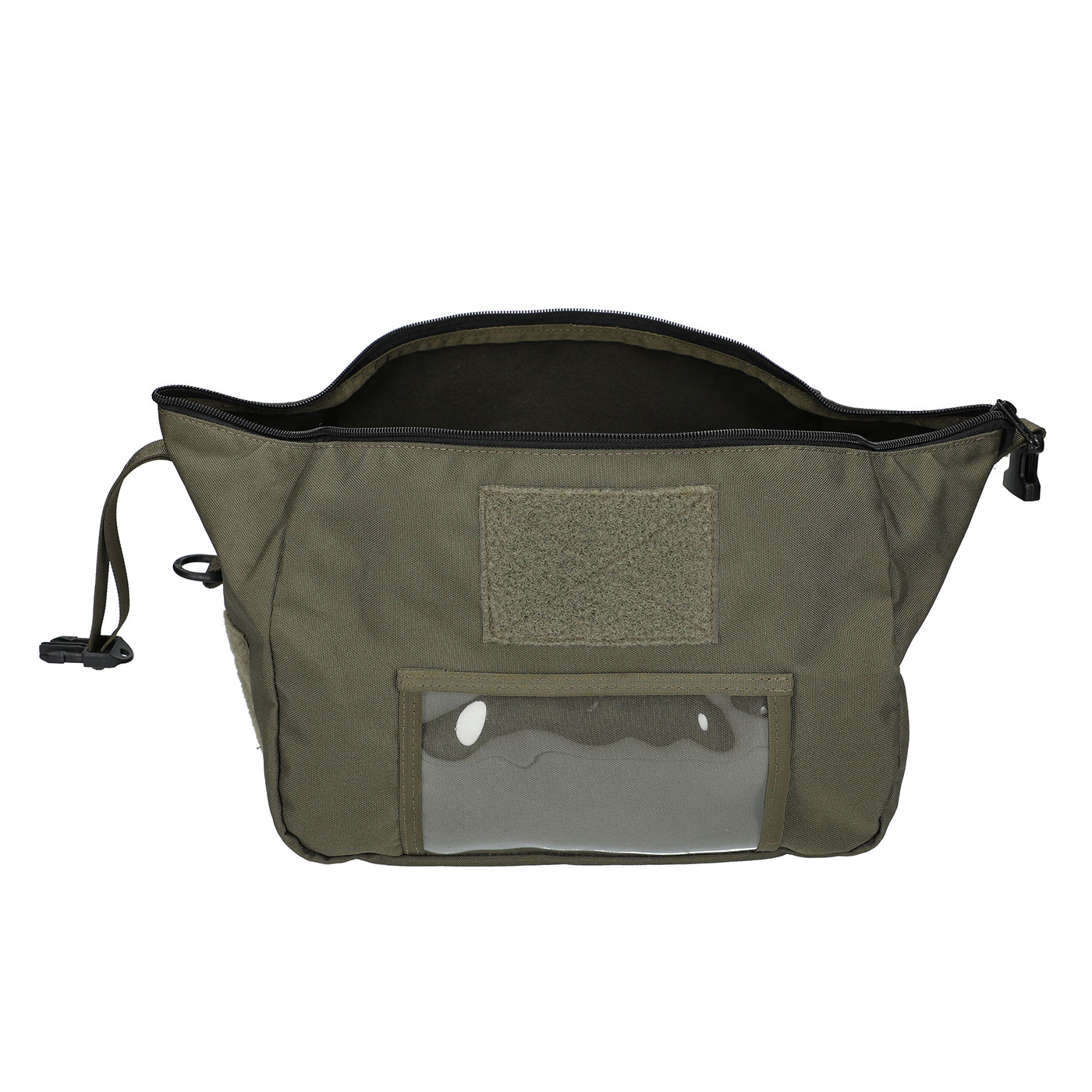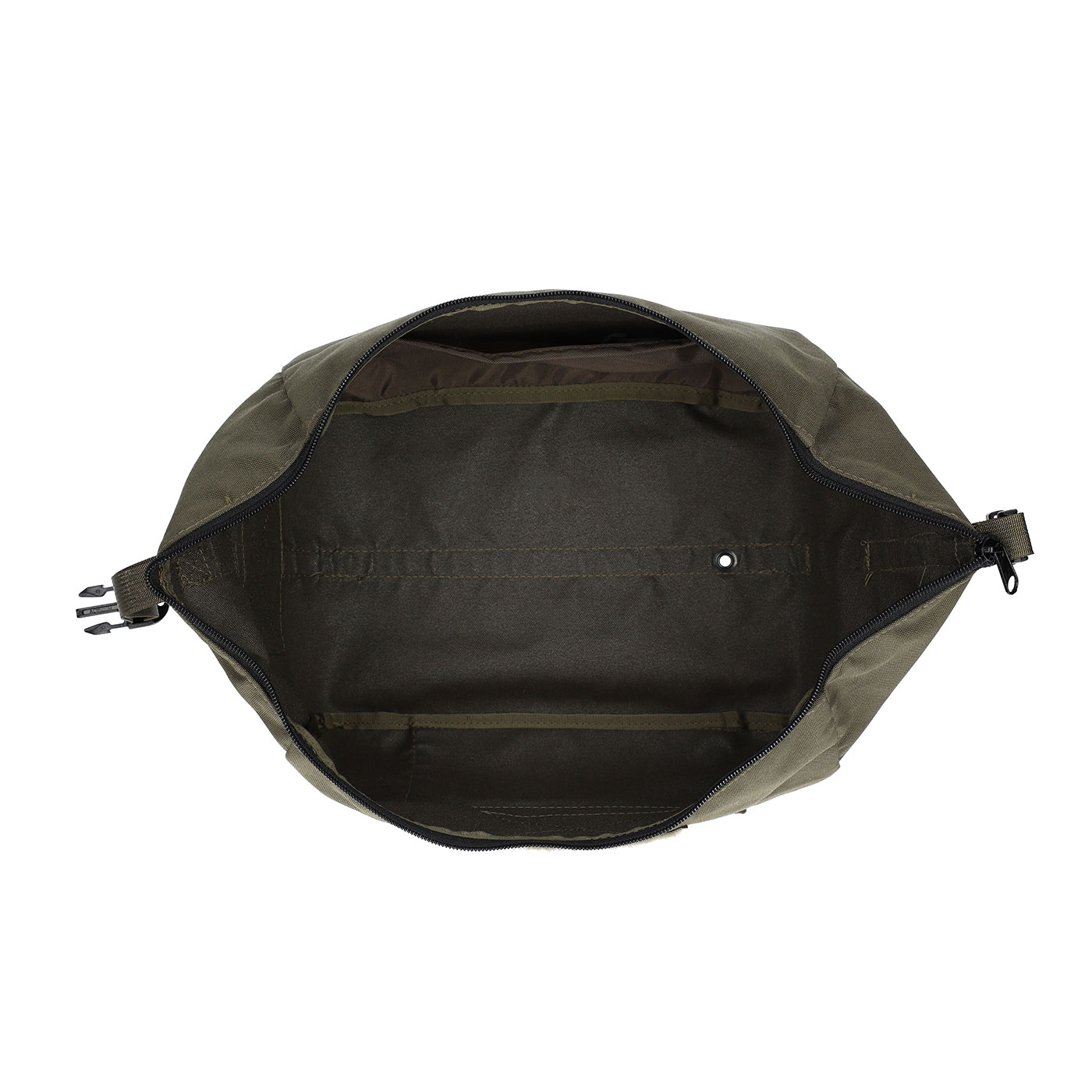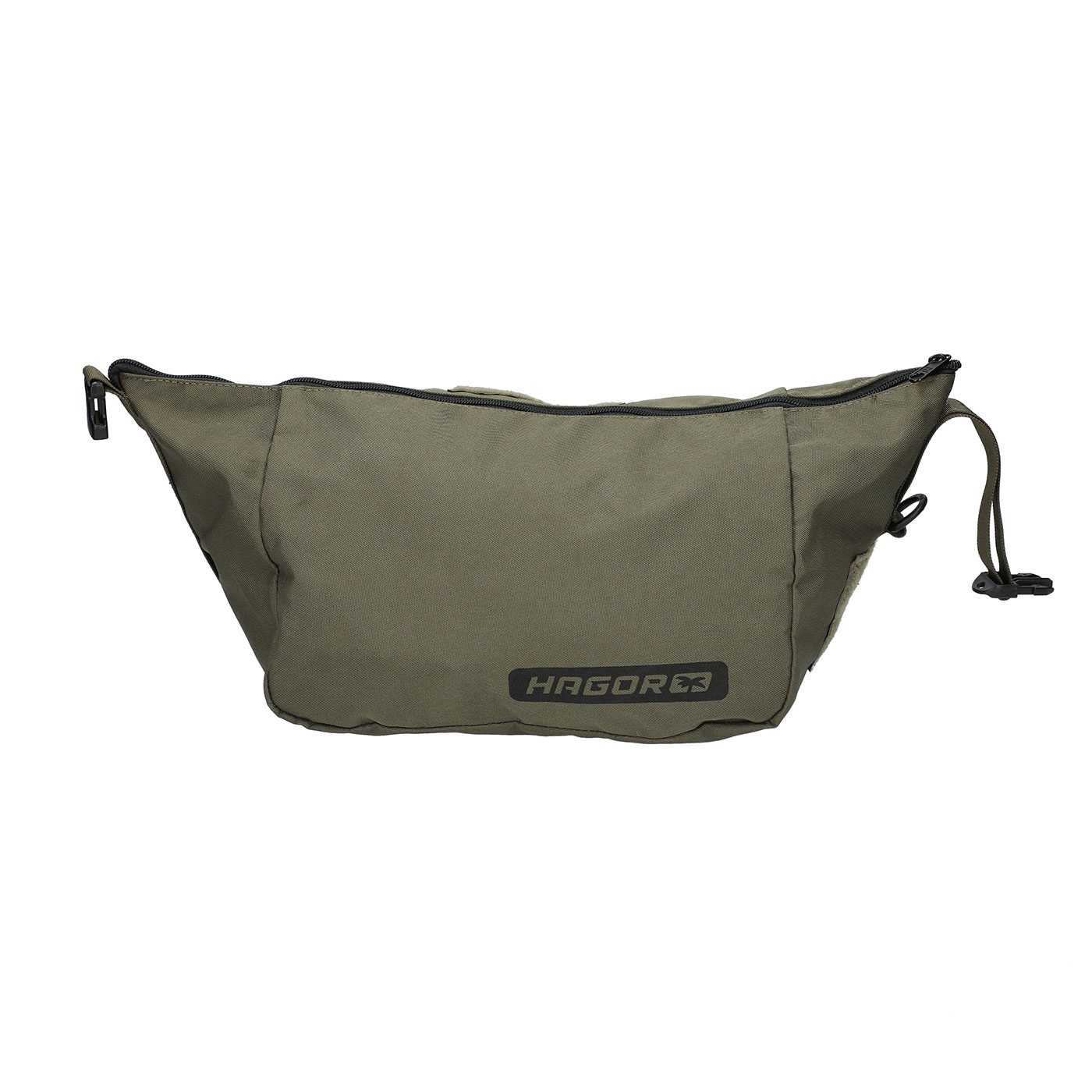 BASE BAND
This bandoleer sack is suitable for storing small objects.
It is equipped with a smart closing system.
inspired by the wisdom of origami that includes a straight zipper and a click-lock buckle
which can be adjusted to conceal the zipper and protect it from loads, pressure, rain and unwanted
attention, while it still allows full opening and easy access to the contents of the sack. 
Features:
– Color Ranger green
– Weight 0.2g
– Size 20X10.5X28CM
– Materials Made of 600D polyester fabric