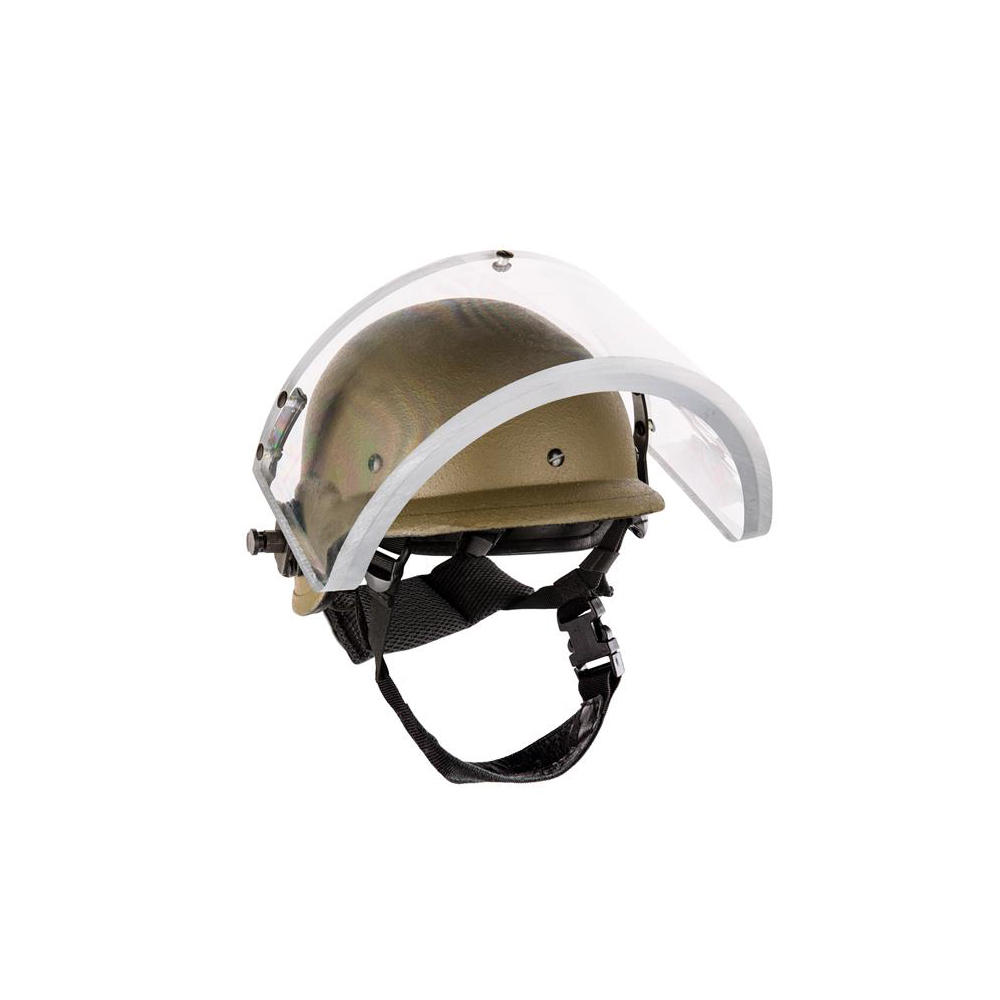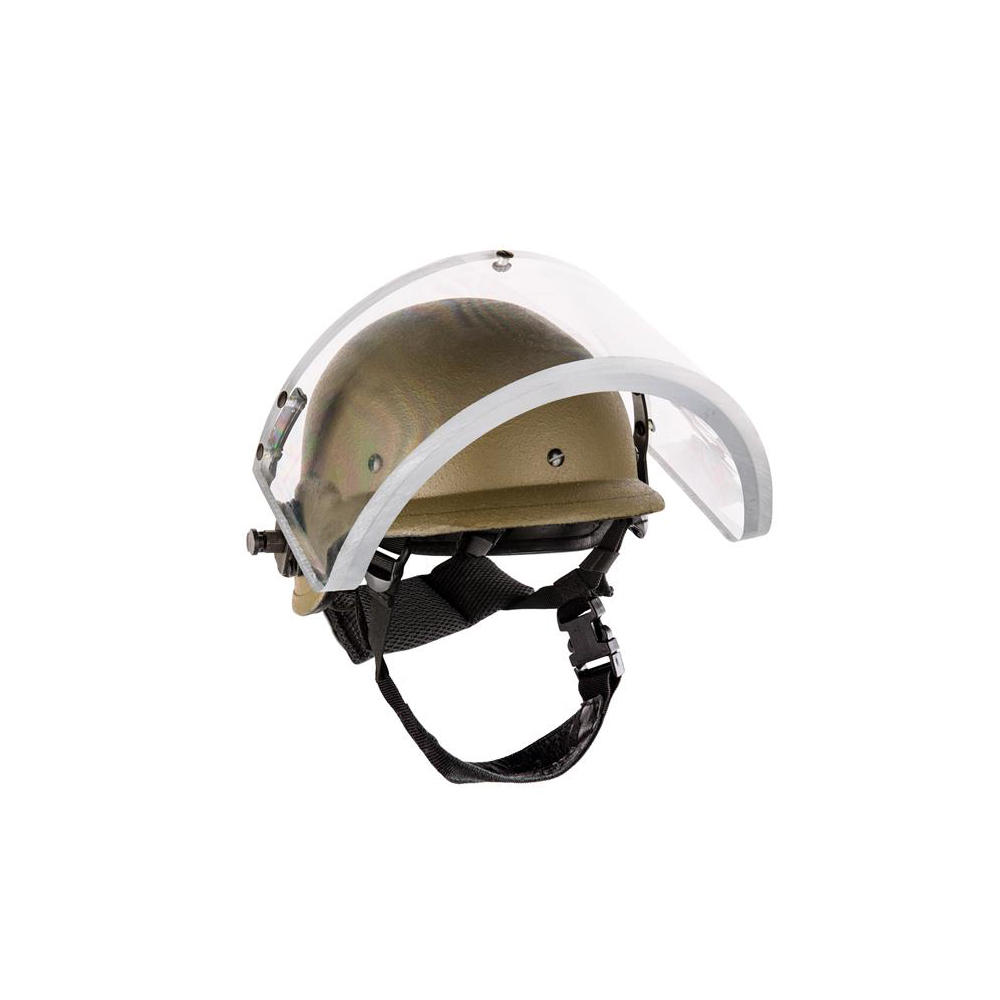 PASGT WITH VISOR
The Hagor PASGT BH01 Aramid helmet is a ballistic helmet in accordance to NIJ 0101.06 Level IIIA Protection. Provides ballistic protection for the head, fragmenting ammunitions and handgun bullets.
Features
– Visor: Anti-ballistic hardened 10mm acrylic/polycarbonate laminate visor
– Scratch-resistant non-reflective flat paint.
– The interior of this ballistic helmet is lined with impact-absorbing foam pads that provide additional protection against blunt force trauma.
– Its three-point suspension system is fully adjustable for added comfort and stability.
– A quick-release feature on the left ensures fast placement and removal.
– This product meets and exceeds the NIJ level IIIA ballistic standard according to NIJ 0101.06.
– It has been tested to meet the MIL-STD-662F V50 standard for fragmentation resistance.
Size: M, L
Helmet Weight: 1.6kg
MIL-STD-662F Standard V-50: 660 < m/s
Optional
 – Helmet color
 – The addition of logo/ markings
 – Helmet Cover
 – Custom designed harness/ chin strap